If so, would you consider helping in one of these ways?
Hospitality – during the summer we just need to have someone make coffee and put out the cakes.
Water the garden – from time to time help water the flower beds, especially if we have some hot days. See someone in the church office to volunteer and thank you very much.
Lectors – If you would like to be our lector during the summer months please contact Johannes Ploog or Buck Chisolm. Lectors need to be at church 30 minutes prior to Mass to make preparations. Thanks to all!
Congratulations to all our candidates for First Holy Communion on June 2nd. We also wish to extend special recognition to Zachary Chitwood our Program Director for 2019 as well as the parents who assisted Zach in the teaching.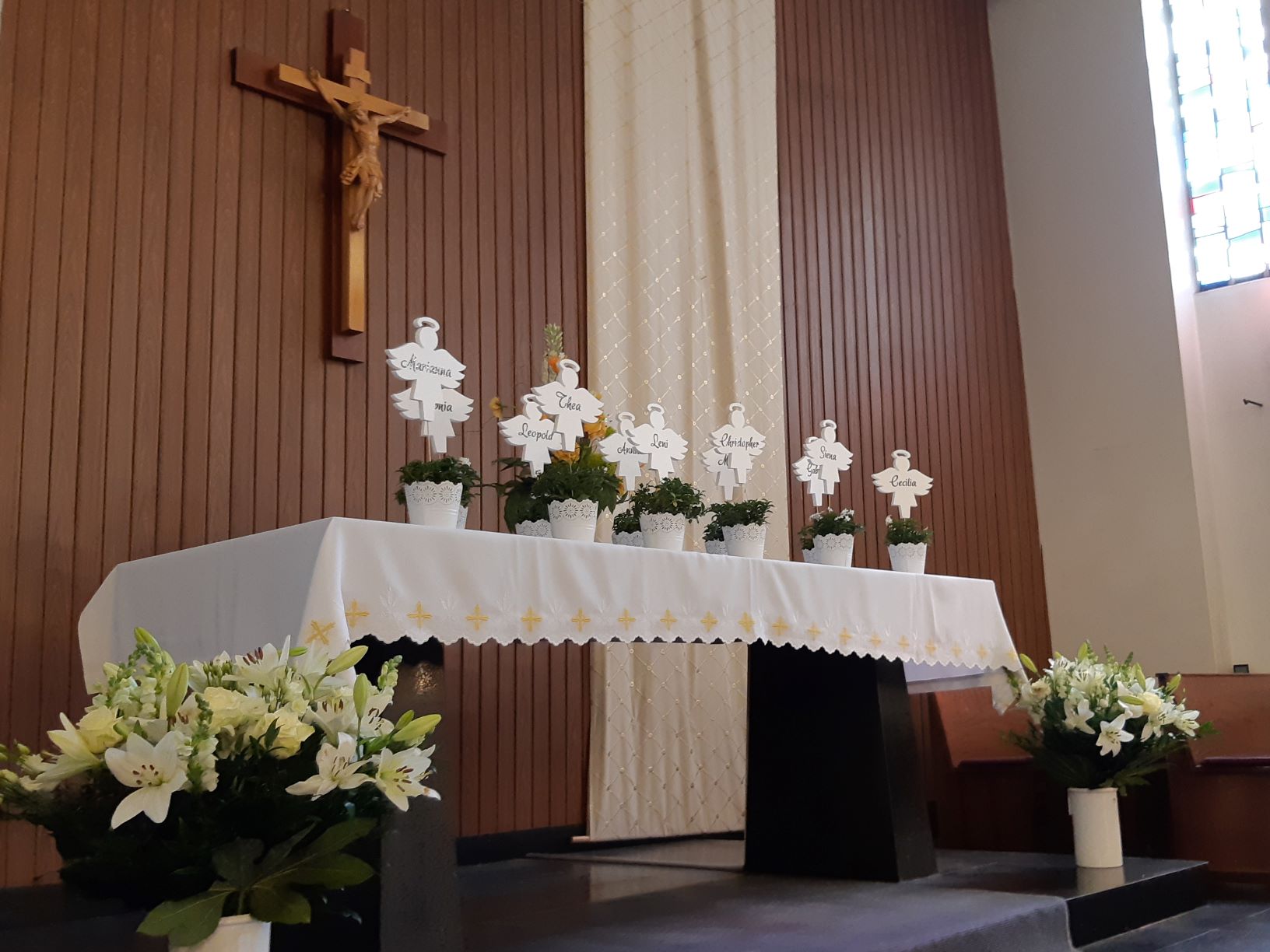 Please join us for our annual Goodbye BBQ before summer vacation, starts on Sunday, June 16th after Mass.
Hamburgers, grilled meat and drinks will be provided. Please bring a hearty side dish, salad or dessert to share.
We will need volunteers to help set-up, serve and clean-up. Please sign-up to help, contact Konrad today. :-) Thanks in advance.
Fr. Sylvester has created a charity – Home4 LIFE – Africa.
Details to the right but you may wish to consider making a donation. Bank details provided.
Happy Birthday Fr. Sylvester!
Let us all wish Fr. Sylvester a wonderful 50th birthday which he will celebrate on June 22nd.
Altar Server Volunteers Spring registration has begun for new Altar Servers.
Whether you are brand new or coming from a parish where you were an experienced server please join our group. We have training planned for May 6th. Interested? Fill out a volunteer form (in the info rack outside the office) and drop it in our mailbox or give it to someone in the office.