We are aware of the Corona situation and we try to meet all necessary hygiene regulations. But we would like to provide hospitality again. Therefore we are looking for volunteers to support this important ministry. Consider you, or your family, hosting a hospitality once a quarter! That's only 2 - 3 hours four times a year.
What is involved? Come about 9 a.m. to make coffee and put out the cakes and refreshments which we have already purchased. After Mass stay and get the Fellowship hall neat/ready for the next group and ensure all our coffee cups/ plates are in the dish washer. Sign up in the office or ask for more information!
The All-Saints Council will meet after Mass on Sunday, 31 October 2021 in the community hall or garden outside depending on weather. All are welcome.
In anticipation that All Saints will offer First Holy Communion classes in 2022 we are seeking volunteers to teach our children.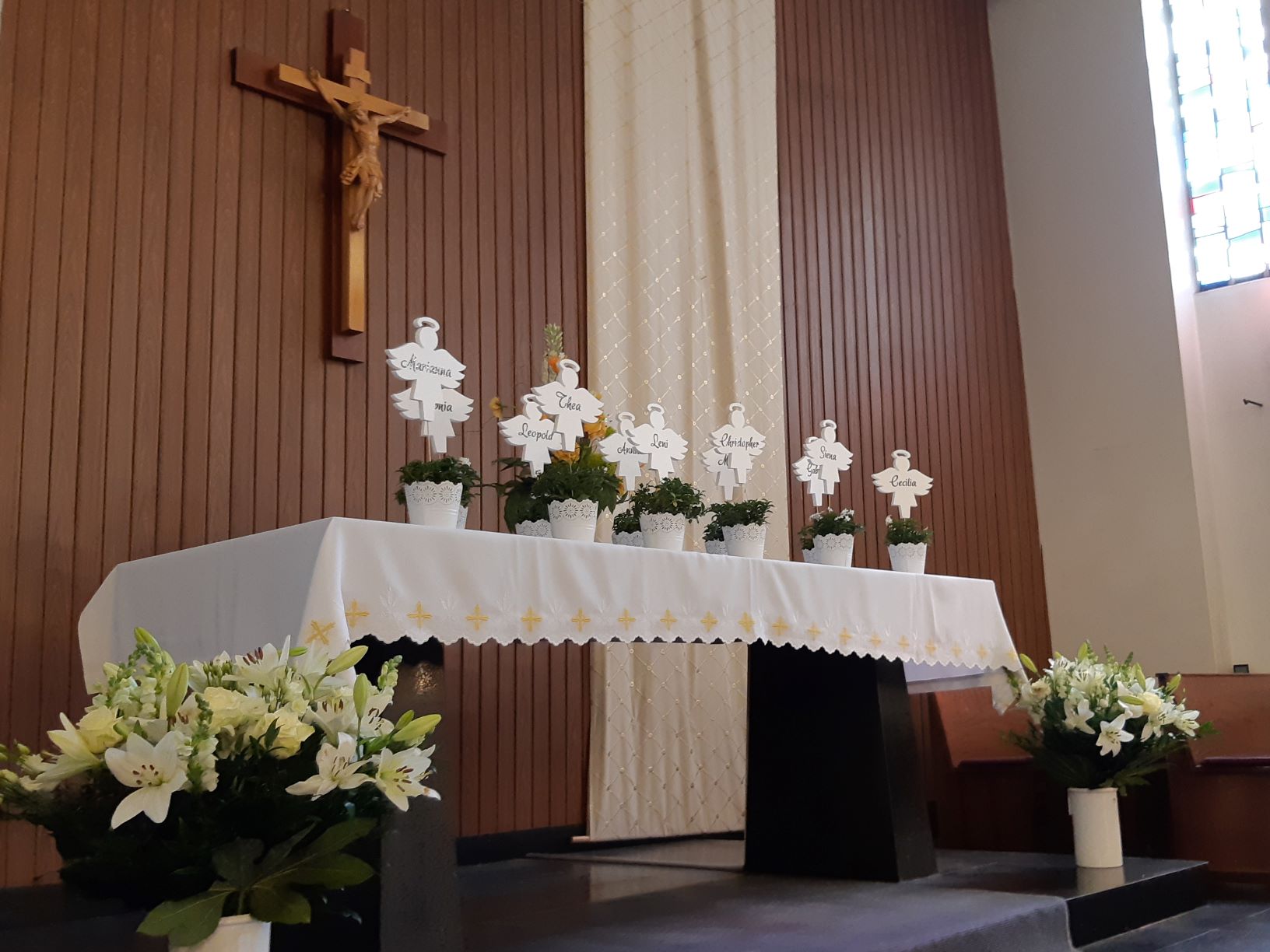 If you are interested, please stop by the office or send us an email at:
This email address is being protected from spambots. You need JavaScript enabled to view it.